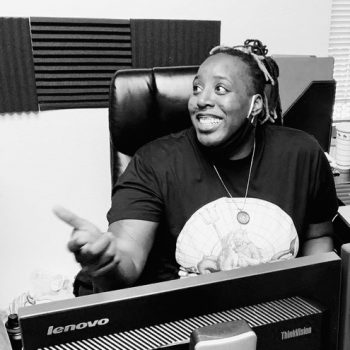 Bianca McCall is a survivor and a warrior, and she's here to stay. She's proven her strength despite adversity over and over. 
In 2011, she became the CEO and founder of Desert Rose Counseling Group, known as a champion of suicide prevention with high social equity. Desert Rose focuses on building relationships and bridging gaps in public and private health care systems.
Before founding Desert Rose, she studied Humanistic Studies at Washington State University where she excelled on the women's basketball team. During her time there, however, a teammate of hers successfully attempted suicide. Bianca then saw firsthand how devastating suicide is to a community, and experienced suicidal thoughts herself. She realized she would love to be part of the effort to prevent it. Through her own battle against suicide, she says it has been therapeutic for her to process with others and use her own life experience to relate to others undergoing their journey to mental health. 
Despite her struggles, Bianca endured. She earned an Associate's degree in Mass Communication and Media Studies from Santa Rosa Junior College, and she received a Master's degree in Marriage and Family/Therapy Counseling from the University of Phoenix. She has worked in the hospital and healthcare industry, and she is skilled in medicine, public speaking, working in the nonprofit sector, and crisis intervention. 
As the CEO of Desert Rose, she is responsible for the oversight of operations and the organization of the group. She directs the company to align with a vision to be Nevada's leading private agency. Desert Rose offers treatment to individuals, families, groups and communities who have been exposed to trauma. The Desert Rose mission is to prevent abuse and neglect, homelessness, recidivism of behavior, relapse, suicide, and violence through the use of high quality, person-centered, evidence-based and empowering treatment strategies. 
Bianca McCall is dedicated. She knows no greater joy than helping those around her, and she is determined to heal as many people in her community that she can. There is no case too serious or patient too complex for her to help. Her perseverance has guided her through extremely dark moments in her life, and she's not showing any signs of stopping.