Pioneer DDJ WEGO4 Giveaway
Future Media partnered with Pioneer DJ to promote the release of their new Compact DJ Software Controller. The results speak for themselves.
Anderson .Paak Oxnard Campaign
Future Media helped to promote Anderson .Paak's new album, Oxnard through our media network.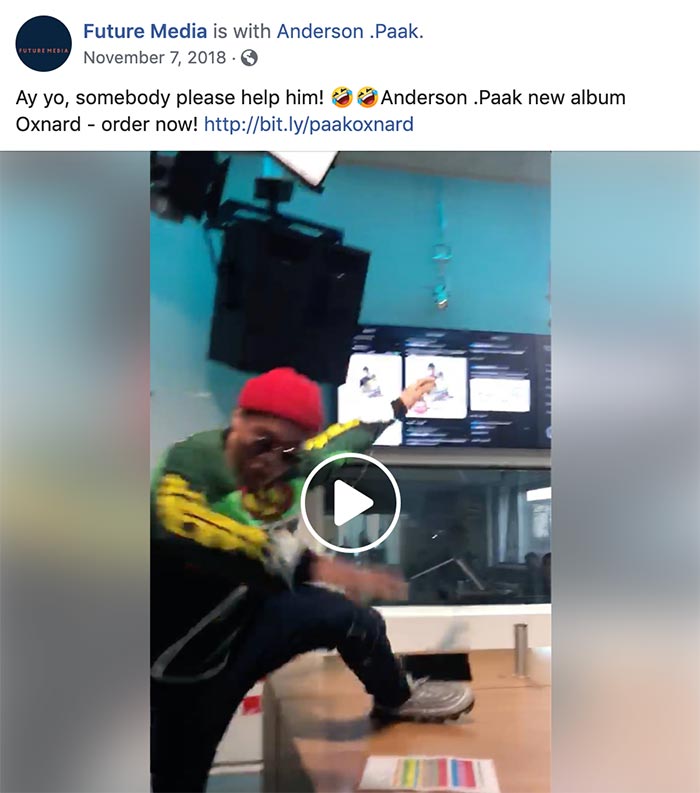 Stuck in a Rut With Genevieve
Each episode features one personality, influencer, celebrity (e.g Rick Fox, Jesse Golden, Emily Sears, etc.) Influencers and celebrities tell Genevieve the 5 things they would tell their best friend to get out of a rut. Each episode was 5-7 minutes and created specifically for Facebook. The results… phenomenal.