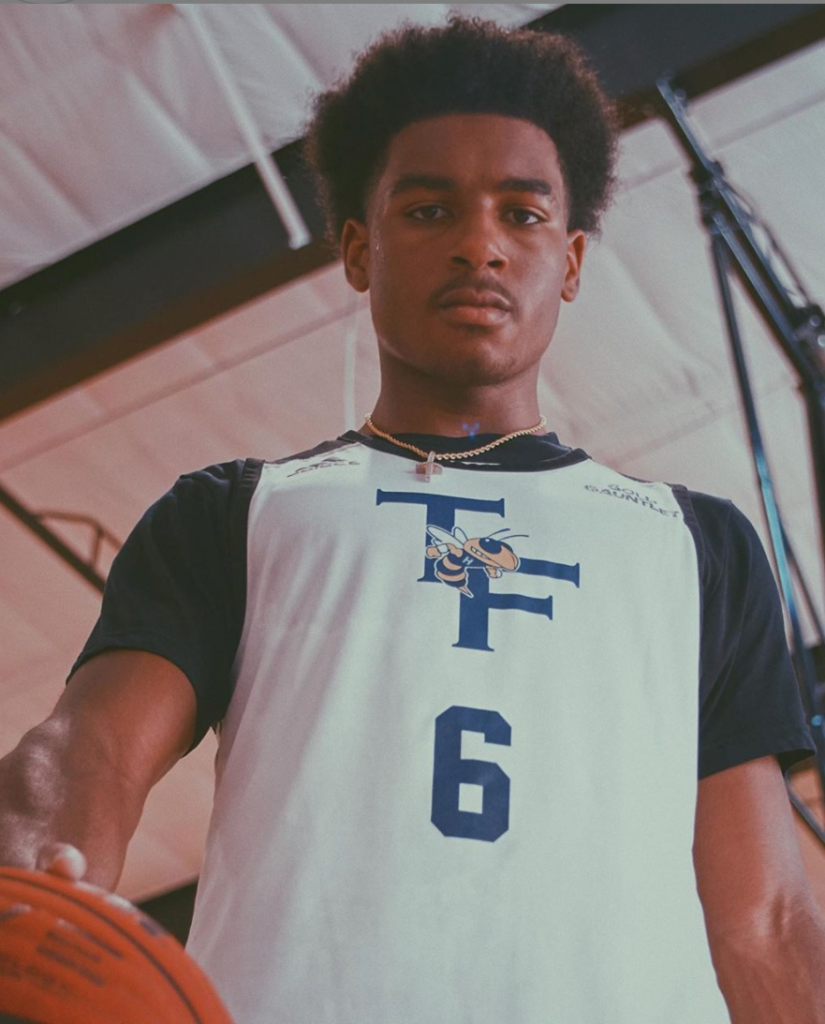 Injuries can sometimes end athletic careers, taking with them any hopes of future success. But this high school athlete refused to stay down for long.
Born and raised in Atlanta, Georgia, Logan Stephens is a rising senior at Woodward Academy. When he was younger, Logan played football like his dad, Devyne, in addition to other sports like basketball. He soon learned that he craved the movement and action of basketball instead of the stop and go of football. So, he turned to the court, and he's been playing seriously since he was in sixth grade. As far as the sport goes, he prioritizes teamwork and chemistry, building relationships with his teammates wherever he can. Off the court, he enjoys music and art of all kinds, but his favorite artists are Lil Baby and Lil Uzi.
As well as art and music, Logan enjoys spending time with his family. He has an older brother who he says was a great guide at different points in his life, and his mom has always been a great supporter of Logan, encouraging him in his present endeavors as well as what he is hoping to accomplish in the future. His dad is also one of his role models, Logan says, because of how hard he works and all he has done to support his family. In the world of basketball, Logan most admires Stephen Curry for his positivity and relationship with God.
Logan has had his sights set on basketball for a while, and his dedication has paid off.Last year, his team won the state championship for Woodward Academy, and he's won a national tournament in Florida. When he plays at Woodward, he says he definitely takes on the role of the "hype man" because he knows those players the best; they're his friends and classmates, as well as teammates. He keeps everyone focused, reminding them to "keep your head up, and get to the next play."
Recently, Logan's hard work was forced to a halt, and he overcame the most difficult hardship: a torn medial meniscus. He had torn it in a game and was unaware of it; it wasn't until he went down in practice that he knew something was wrong. Getting back into basketball after that surgery takes much more rehab than a regular injury, but Logan persevered. When asked what got him through the rehab, he says, "mentally, I wasn't done with the game. Even though physically, I couldn't play, I still had things to prove. I had goals to reach."
Logan is working towards playing D1 college ball, and aiming to positively impact every team he plays on along the way. One of his main wishes is that when people read about him, they see that he is more than just a basketball player. He is a human being, not just a sports figure. Through his career, he strives for his actions to inspire those around him.